"Serving The Community One At A Time"
Student Community Service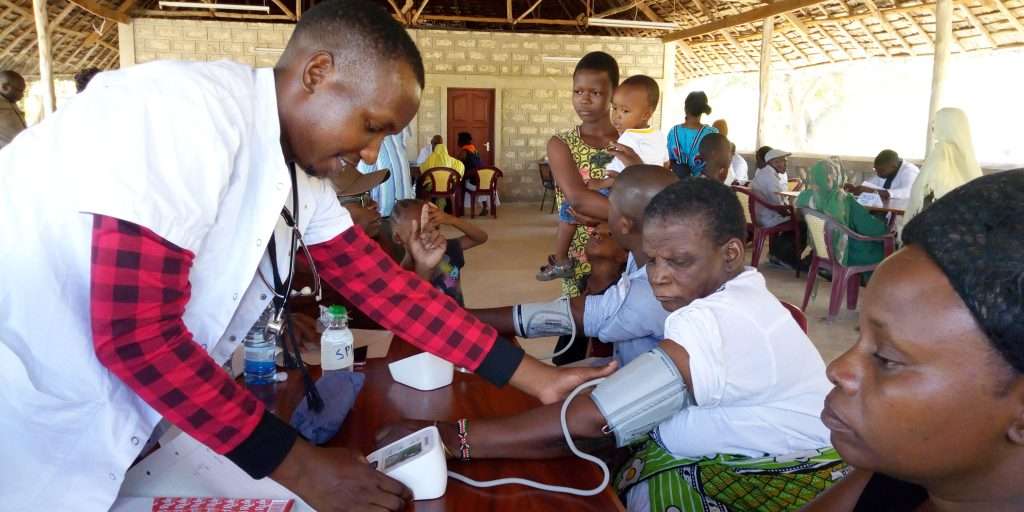 An important mission of NCMTC is service to community. The faculty and staff take this responsibility seriously and contribute countless hours to a wide range of community and professional service activities.
Medicine is a service profession and we feel strongly that students should learn to care for others in an environment that values and supports activities that benefit the community. We are extremely proud of the fact that community service is a tradition of our medical students.
Our Community Health workers contribute greatly to health security and pandemic preparedness. In reference to the pandemic we are facing today,community health workers promoted pandemic preparedness prior to the epidemic by increasing the access to health services and products within the communities , communicating health concepts in a culturally appropriate manner and reducing the burdens felt by the formal health care system.
With the ongoing proposal for home care for the asymptomatic Covid-19 cases,  NCMTC in conjunction with Kilifi county  is already preparing the students to take up this responsibility of caring for the patients within and around the community. The preparedness is on high gear with our students acting as community level educators and mobilizers contributing to surveillance systems and filling health care service gaps. The students have been trained to communicate one health information to risk communities, prior to outbreaks, pooling them into a reserve health corps to be used during public health emergencies bearing in mind that with the home based care  we might have a spike of the infected within the community.
We are pleased to be working with the county government of Kilifi to offer the necessary support to the community especially with the roll out of the Home-based care for Covid-19 cases.
Outreach programs at NCMTC  improve the quality of life for those in our community, one person at a time.