It is that season again where students in North Coast Medical Training College are coming together to participate in student's election, a tough but very important extra-curricular activity in our college.
The student's election not only gives our students a chance to sharpen their leadership skills but also enables all other students to take responsibility in their well-being by taking part in the voting process.
For over 8 years now North Coast MTC has been conducting this exercise where the students elected serve for a term of one year before a fresh election is conducted again.
Speaking after the just concluded vetting process of the 2023 aspirants, dean of students Madam Hilda Polle said this year's election will be very competitive regarding the number and quality of aspirants who showed interest in the leadership positions.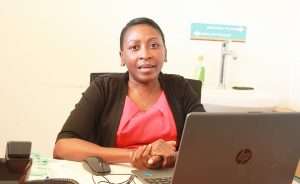 Hilda polle-Dean of students North coast medical training college
In this year's election the vetting committee shortlisted 21 aspirants who managed to get to the final list, 5 of them being ladies and the other 16 being male.
Both the elected and nominated ones will fill 12 positions to form the student's council which include the President, Deputy President, Finance, Academic, Welfare, Club and Association, Sports and Entertainment ministers.
Others are Woman Representative (Woman Rep) as well as Mr. and Miss North Coast MTC who are nominated by the council.
As it has been happening in most of the time female students tend to shy away from this exercise, but according to the dean's office, this year's election has come with some good news.
"Last year we had only 2 female students who showed interest in various positions but this time round the number has risen to 8, and 5 out of them managed to get to the ballot." Said Madam Hilda.
Participating in an extra-curricular activity such as student's election has a substantial career benefits for students and it perhaps boost their employability as employers look for something more in someone looking for a job opportunity.
Elected students have the ability to drive change by leading campaigns or organizing events and that gives them some leadership quality to steer the direction of their societies even after graduation.
"The goal of the department is to generate students who are equipped with leadership skills both in and outside the college and that's why we decided to set the standards very high this year to make sure we work with more young and visionary leaders." Added Madam Hilda.
Student's election is one of the most crucial co-curricular activities in North Coast Medical Training as it opens a way to the formation of a new team of the student's council.
The student's council that comprises of three arms namely the EXECUTIVE, PLANNING and DISCIPLINARY plays a huge role in boosting the operations of the college and that's the reason why the department is handling the whole process with a lot of seriousness.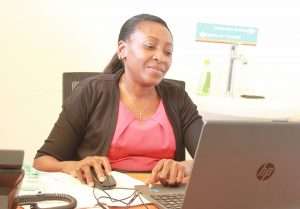 Hilda polle-Dean of students North coast medical training college
The council acts as a bridge between the students and the college through the dean's office and as madam Hilda puts it, it is the dean's right hand on the ground.
The officials campaign started on Wednesday 11th October 2023 and expected to end on Wednesday 8th November.
In-between the campaign period there will a ministerial debate scheduled between 24th to 26th October where students vying for different ministerial posts will engage in a competitive open dialogue as they share their manifestos to the voters.
The climax of all this will be on Friday 17th November 2023 which is the election day.
You can also be part of North Coast Medical Training College community by applying via the link below