Cultural Day 2023
19 Oct @ 8:00 am to 5:00 pm by North Coast Medical Training College
Social practices, rituals and festive events are habitual activities that structure the lives of communities and groups and that are shared by and relevant to many of their members.
That statement is according to the United Nations Educational, Science and Cultural Organization (UNESCO), an international body aimed at promoting world peace and security through education, art, science and culture.
It is through the same spirit that North Coast Medical Training College has been organizing the annual Cultural Day, a colorful event that brings together students and staff as we celebrate diversity in our college.
This year's event is scheduled on 19th October 2023 and unlike the previous event this year's edition will see more activities and cultural items being showcased.
"This year it will be bigger and better. We are expecting presentations from different cultures and bigger awards to be won." Reads part of the memo shared to the students from the office of Dean of Students.
North Coast MTC's Cultural Day 2023 will have a total of 8 cultural groups as compared to 5 in last year which includes the Mijikenda, Pokomo, Kalenjin, Luo, Luhya, Meru, Kikuyu amongst other communities.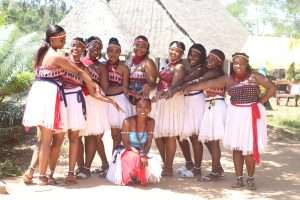 This was achieved by mobilizing more students to participate in this wonderful event that gives students an opportunity to experience the beauty of our African cultures.
"Our college has what we call the face of Kenya, which means it accommodates students from different tribes and communities from almost all parts of the country whereby the cultural day helps them appreciate that diversification." Says Madam Joyleen Kemboi, deputy dean of students at North Coast MTC.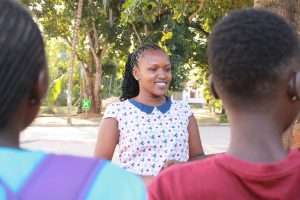 Joyleen Kemboi, deputy dean of students at North Coast MTC
About 120 students are expected to participate in this year's event that is being organized by the dean's office in collaboration with the student's council, and according to Madam Joyleen this is an impressive number to witness.
"Last year's event was more of songs and skits but in this edition we will make sure that we cover almost all the main area of culture including the exhibition of traditional food, cultural ornaments and artifacts, dance, music and many more." She added.
Each cultural group will set up a tent at the graduation square that will act as their exhibition centers.
Apart from food and dance the groups will also be expected to participate in singing games, poetry, skits and showcase a variety of items that have uniqueness and authenticity.
Later in the evening there will be a presentation for the BEST CULTURE and crowning of Mr. and Miss Culture.
"The crowning of Mr. and Miss Culture is one of the competitive but very crucial part of our event because it helps students showcase their talents in fashion and modeling which also gives the event a colorful ending." Added Madam Joyleen.
In the modelling categories participants will showcase their different tastes in cultural wear, casual wear and dinner wear as students are also encouraged to create their own outfits to display creativity.
The Mr. and Miss Culture serves an important role for the college community as they work hand-in-hand with Mr. and Miss North Coast MTC as the ambassadors for the college and also initiate and carry out community programs.
And as usual staff are also invited to support their cultural groups especially in the competitions for North Coast Medical Training best culture.
As North Coast MTC we believe that co-curricular activities such as the Cultural Day will go beyond in shaping our students in becoming good and patriotic citizens who will be in the forefront advocating for peace and development through cultural diversity.
You can also be part of North Coast Medical Training College community and enjoy moments like these as you continue with your studies by applying via the link below.